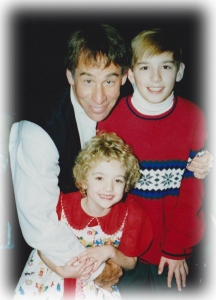 Hello, and welcome to the page that tells you a little bit about my adventures…
I was born in the Great Smoky Mountains of Tennessee and performed my first professional role as "The Bunny" in the Paper Mill Playhouse's American Premiere production of Children of Eden.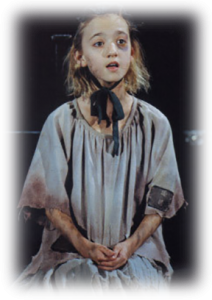 Next I traveled with the National Broadway Tour of The Wizard of Oz starring Mickey Rooney and Eartha Kitt. I can be heard on the original cast recordings for RCA and BMG Classics for the Children of Eden, as well as the Grammy-nominated cast recording of The Wizard of Oz.
I was cast as "Young Cosette" in the National Broadway Tour of Les Miserables at the age of eleven, where I worked with Tony Award directing nominee, Jason Moore.
A New Artistic Endeavor: Figure Skating!
My childhood dance training lent itself well to the ice, specifically for ice dancing and adagio pair skating. Within a few years I was competing for the United States Figure Skating Association and won the Bronze medal in Ice Dance at Junior Nationals. At age 17, I was hired as the understudy for Tinker Bell in Disney On Ice.
Later, I became a principal pair skater with numerous other ice show companies including Royal Caribbean Cruise Lines, where I worked with two-time Emmy award winning choreographer Sarah Kawahara, and Ice Theatre of New York.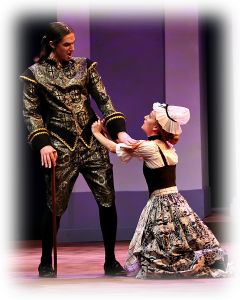 Back To My Roots
My next adventure was back on stage in NYC performing as a principal in the 2016 Radio City Music Hall Christmas Spectacular. Even during the height of the pandemic, I was very fortunate to be able to continue performing. First, as Pamela Stewart in the Radio Drama The 39 Steps. Then, the two-woman play "How to Be A Widow" with the Nashville Rep New Ingram Works Project where I played persevering woman grief stricken in the aftermath of the Civil War.
I also enjoyed bringing the restoration era comedy, The Busie Body, to a modern audience as the quirky and scheming character, Patch. I performed in one of my favorite musicals as Young Lucy/Ensemble in Sweeney Todd, and Peggy in Godspell. I was cast as Lolo in the Opera, Die Lustige Witwe (The Merry Widow), as well as holding the position of choreographer for the production.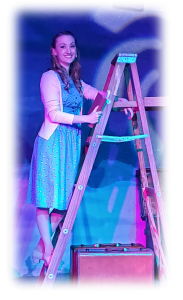 In May of 2022, I graduated summa cum laude with a bachelor of science degree in Theatre (Performance Concentration) with a minor in Musical Theatre and a minor in Dance. I had the privilege of spending this past Summer diving into my Southern background and exploring 1940's Appalachia with the role of Margo in Bright Star, the musical.
Behind the Scenes…
In addition to performing, I have been a choreographer and fight captain for Middle Tennessee State University and Central Magnet Middle and High School productions, including Matilda Jr. and Spotlight award-nominated Mamma Mia.